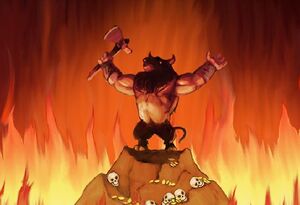 A dungeon crawl is a type of scenario in fantasy role-playing games in which heroes navigate a labyrinthine environment, battling various monsters, and looting any treasure they may find. Because of its simplicity, a dungeon crawl can be easier for a gamemaster to run than more complex adventures, and the "hack and slash" style of play is appreciated by players who focus on action and combat.
Ad blocker interference detected!
Wikia is a free-to-use site that makes money from advertising. We have a modified experience for viewers using ad blockers

Wikia is not accessible if you've made further modifications. Remove the custom ad blocker rule(s) and the page will load as expected.